Testimonials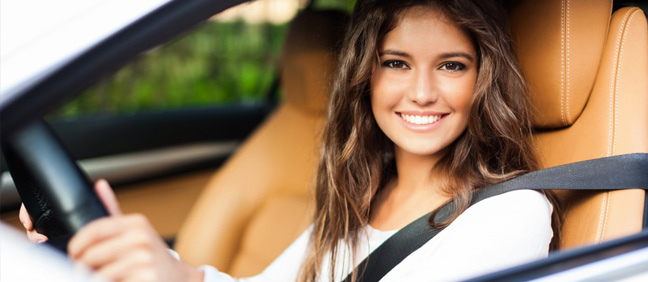 At Kenwood Auto Body, we value each and every one of our customers and make every attempt to exceed their expectations. Find out what makes our clients happy by reading some of their testimonials below!


---
My car looks beautiful! They even vacuumed and dusted the interior. They were so easy to deal with and even got the car done quicker than promised. I would HIGHLY recommend them.
– Dee B.
---
I have a very favorable review for Kenwood Auto Body. They did a fantastic job on my Ford Escape. The body work looks excellent. The staff was friendly and nice to work with.
– E.P
---
The most professional people I have ever encountered. When they gave me an estimated time for my repair job to be completed they honored it. My insurance company inspected their work and gave them a "good job" rating. Only a minor thing was overlooked per the insurance company but all in all if the insurance company is pleased, you know they did a god job. Pleasant staff to.. :-)
-Joelle C.
---
Kenwood auto is amazingggg. Their customer service, there good personalities, the way they made my car look better than before! Everything. I definitely recommend these guys! They talked to my insurance for me, they called me when my car was ready (way faster than i expected) they just made it so easy. Mark was really helpful and when I went in he immediately stopped what he was doing to not only look at my car but fix a minor issue with the paint right then and there. (I thought i would have to come back to get my car) He was great! They ALL are!!!
-Burrr K.
---
I take great pride in keeping my 2008 BMW coupe pretty clean. When it was hit from behind, the damage was not significant, but enough to need repairs to get it back to looking like new. Kenwood promised they would do that. I was thrilled to pick up my car and see that they had done just that.
– L.G.
---
I went back to Bill and the folks at Kenwood because of the great job they did on my truck. Once again they proved that I made the right call. Excellent job and attention to detail. Always friendly and professional, with top notch work.
– Z P.
---
Friendly, quick, and excellent work. We had an insurance claim and it was the best experience I've ever had. Highly recommend.
– Pat F.
---
From the estimate to the final repair, Kenwood Auto Body did an excellent job. Thank you!
- Michelle L.