Why Choose Us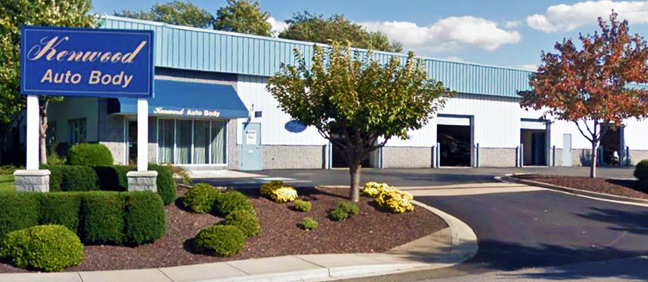 Over 30 Years and Counting!
Kenwood Auto Body started as a small shop in Bethesda, MD, in the town of Kenwood. It quickly outgrew that location and opened up in Germantown, MD. In 1999 we decided to build a state of the art, green collision center. This 10,000 square foot facility was designed to repair cars efficiently and to the best standards possible. It was a first of its kind in our area, with two downdraft paint booths and 5 Car-O-Liner frame machines, Kenwood Auto Body could repair your vehicle back to manufacturer's specifications.

Over 30 years later and still going strong we are continuously growing, thanks to the support of our loyal customers and the service we provide to them. As a family owned and operated business, Kenwood Auto Body is transitioning to a second generation family ownership. With current owner Ken Steiding still coming in on a daily basis, he now has his son Mark there to back him up. Together, Ken and Mark are able to provide their customers the greatest customer service and the family atmosphere that they love.

With four locations and hopes to continue to grow, we cannot thank our customers enough. Without their loyalty we could never compete with the corporate and "wall street" owned franchises that are popping up in our area. Our customers have our word that we will ALWAYS provide world-class customer service and quality repairs at an affordable price.